When school starts in August, we start with an AB pattern for the days.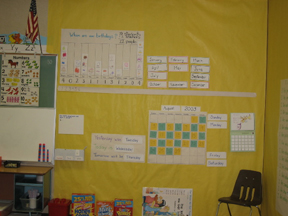 This September calendar shows an ABC pattern for the days. A few items have been added to the wall: a writing board for the numbers shown by straws, a weather graph, and a related counting activity.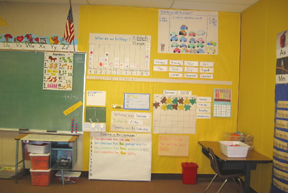 By October, we have a few patterns made with linker cubes (we add one cube a day to make sticks of ten), and we've made a few bundles of ten straws.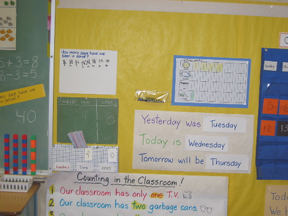 By December, the strip of numbers showing how many days we've been in school has grown and we've added some shapes to the wall.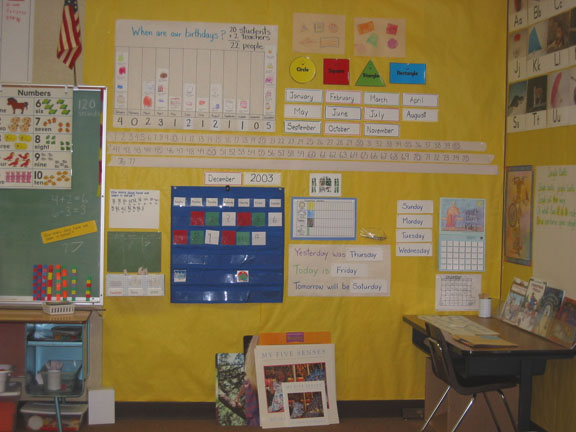 The January calendar shows an AAAB pattern and the beginning of our hundred chart that shows one hundred acts of kindness.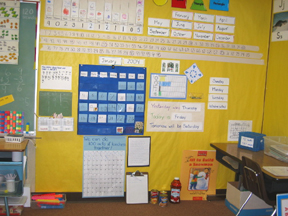 By February, we have added counting money to the calendar area and students are learning more about equations. This calendar shows an ABCC pattern.