All materials students need for required activities are located on the table under the activities chart. Often, these materials are later relocated to other classroom shelves for future choices.

Book tubs are located in various places around the room.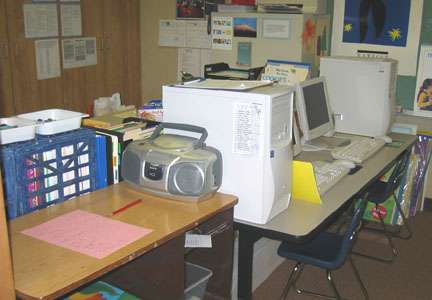 This desk is where students sign in each day as they arrive at school. They also are responsible for signing up for hot lunch on a check sheet. The computers are shared by students and myself. School attendance and lunch counts are done online.