Big books are stored in boxes, classroom library books in crates and plastic tubs. The large rolling cart holds all supplies: an assortment of papers, glue, paste, and glue sticks, crayons, scissors, pencils, colored pencils, old magazines, and a bin of paper scraps for cutting and gluing. The reverse side of the cart has more books, homework folders, and extra plastic bins.
Below is a close-up of the little shelves that hold the students' writing files, seasonal books, and bins with the students' 'Magic Reading Bags'...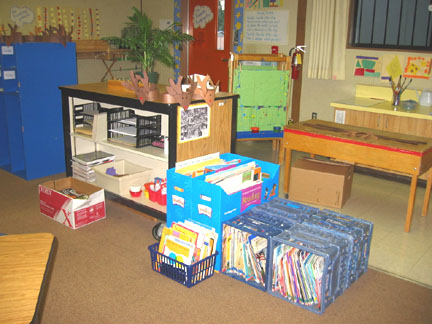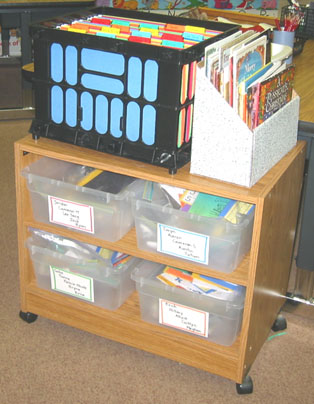 ... large baggies which hold each student's word rings, little self-written books, name cards, alphabet cards, leveled books, and other personal reading materials.