~ Ideas From Teachers ~
Lesson ideas and resources:

~ In the Classroom ~
Kindergarten classroom tour
Textmapping with 4th/5th graders
Whole Language classroom narratives
~ Professional Development ~
Recommended books for teachers
Articles to read online
~ Thoughts ~
Thoughts about how children learn
Favorite quotes & inspirational stories
~ Whole Language ~
~ Inside Whole Language classrooms ~
Literacy and math activities, how children make decisions about learning, and the teaching reflections of several Whole Language teachers.
~ Whole Language Essentials ~
~ TAWL listserv archives
~ Whole Language Umbrella
Whole Language Facts
~ Essential Whole Language Book List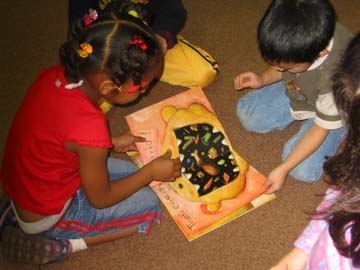 ---
---
~ Contributions ~ Many thanks to everyone who has contributed to Share2Learn!
Find out how to share your ideas, stories, and lessons with other teachers, parents, and students!