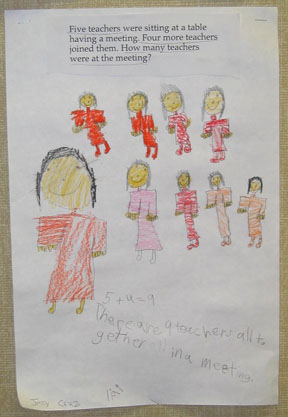 This story problem was done by second grade English Language learners.
Individual Story Problems
After working with Giant Story Problems, I like my students to do story problems one at a time. They draw pictures of what's happening in the story, then write the equations, and also write a sentence telling the answer to the question.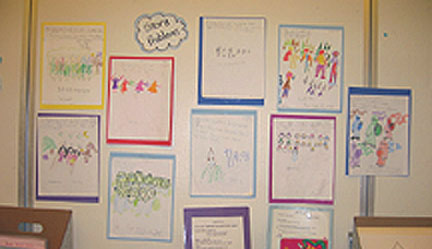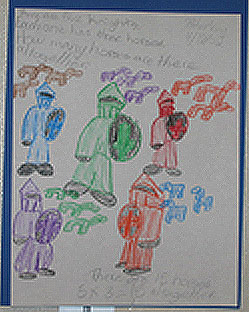 In this story problem, each knight has three horses, so the student sees that he has three "five times" ~ thus, the equation needed is 5x3.